The products, resources and experience of Australian Pre-stressing Products has meant that we have worked with a diverse range of clients on a wide range of projects. With each project that we work on we ensure that the time is taken to determine the client's requirements and how these requirements will be met to the best standard of quality.
---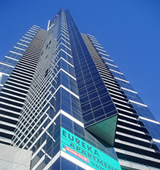 Eureka Tower
Developed by: Austress Freyssinet
When built, the Eureka Tower was the tallest residential tower in the world. The 92 level tower, reaching 300m above ground level, is situated along the Yarra River in Melbourne's Southbank district. Post-tensioning techniques were used to build the floors of the tower and APP products were utilised in this process.
---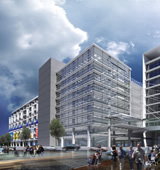 Sydney Airport
Developed by: Interspan
The Sydney International Airport Carpark has a floor plate of approximately 10,000m2, each broken into 6 pours per level. An intuitive design aspect was the use of stacked tendon anchors in the beams to minimise the required width of the band beams and thus the overall concrete volume required for the project. APP products were used to achieve this innovative design.
---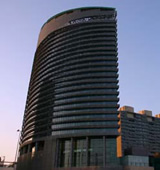 Burjuman Centre Expansion
Developed by: Structural Systems
Located in the heart of Dubai, the extension to the existing Burjuman Shopping Centre consisted of 162,000m2 of post-tensioned floor slabs covering 4.5 levels of Retail Podiums, a 29 storey Office Tower and 2 (21 and 25 storey) Apartment Towers. Post-tensioning floor systems were used throughout each of these structures, and APP products were utilised in the construction of these floor systems.
---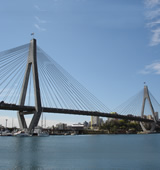 ANZAC Bridge
Developed by: Austress Freyssinet
The Anzac Bridge (then known as the Glebe Island Bridge) represents one of the newest landmark bridges in Australia and is now a major feature of the Sydney skyline. Located in the Pyrmont area of Sydney this 350m, central span, cable stayed bridge links Victoria Rd with Pyrmont, Ultimno and the Sydney CBD. It is the longest bridge in Australia to use the cable stayed structural form.
---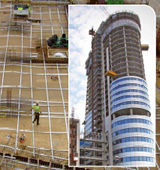 Paradise Street, Liverpool, UK.
Developed by: Structural Systems
The Paradise Street project was a mixed use development of retail and car parking. APP works closely with Structural Systems on projects all around the world.
---